Specifications of Vitamin D3 Powder
Product name: Vitamin D3 particles
Chemical name: 9,10-opening cholesteryl-5,7,10(19)-triene-3β-ol
CAS: 67-97-0
Molecular formula: C27H44O
Molecular weight: 384.65 (International relative atomic mass in 1999)
Structural Formula of Vitamin D3


Properties of Vitamin D3 Powder
Micron yellow to yellow-brown particles, with fluidity. It is easy to decompose and degrade after exposure to heat, light, or moisture so that the content decreases.


Project Indicators of Vitamin D3 Powder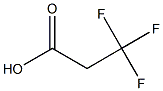 Vitamin D3 content (indicated amount)/(%)

90.0~120.0


Graininess

Test sieve?200×50-0.85/0.5

100% pass the test sieve with 0.85mm aperture

Test sieve?200×50-0.425/0.28


More than 85% pass through the test sieve with a diameter of 0.425mm

Loss on drying
Loss on drying/(%)

≤5.0%


Application of Vitamin D3 Powder

Vitamin medicines mainly promote the absorption and deposition of calcium and phosphorus in the intestines and are used to treat rickets and osteomalacia. Vitamin D3 also works through receptors, which are a member of a large family of ligand-dependent transcription factors that regulate the proliferation and differentiation of normal cells and cancer cells, and have anti-proliferative effects on breast, colon, and prostate cancer. Anti-transfer effect. Vitamin D receptors activated in the intestines and bones can also maintain calcium absorption and internal balance.


Packing and Storage of Vitamin D3 Powder
Packing Specification: 25Kg/barrel
Storage: This product should be stored in a clean place, protected from the sun, rain, and moisture. It is strictly forbidden to store it with toxic and harmful substances.
Validity period: Under the specified storage conditions, the shelf life of this product is not less than 12 months.