Specification of Vitamin D3 Oil
| | |
| --- | --- |
| Product Name | Vitamin D3 (cholecalciferol) oil |
| Chemical Name | Cholecalciferol |
| CAS | 67-97-0 |
| Molecular Formula | C27H44O |
| Molecular Weight | 384.65 (International relative atomic mass in 1999) |


Structural Formula of Vitamin D3 Oil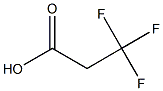 Properties of Vitamin D3 Oil
This product is a yellow to a brown, clear liquid, almost insoluble in water, slightly soluble in ethanol, soluble in fats, partial solidification or crystallization may occur at low temperature.


Project Indicators of Vitamin D3 Oil
| | |
| --- | --- |
| Content (calculated as C27H44O): as the labeled amount (%)) | 90~110 |
| Acid value | ≤2.0 |
| POV,meq/kg | ≤20.0 |


Application of Vitamin D3 Oil

Used for spraying feed grade vitamin D3 oil, feed grade vitamin D3 powder, AD3 powder, and other feed grade vitamin premixes.


Packing and Storage of Vitamin D3 Oil
Packing specification: 25Kg/barrel
Storage: This product should be stored in a ventilated, dry, non-polluting, non-hazardous place, airtight, filled, and protected from light. The unsealed samples should be used up as soon as possible, and stored in a nitrogen environment after opening.
Validity period: This product has a shelf life of 12 months under the specified storage conditions and the original packaging is not opened.