What is sorbitol used for?
Sorbitol can be used as a raw material for the production of vitamin C. Sorbitol can be produced by fermentation and chemical synthesis. It can also be used as a raw material for industrial surfactants to produce Span and Tween surfactants. Sorbitol has moisturizing properties and can be used in the production of toothpaste, cigarettes, and cosmetics instead of glycerin. Using sorbitol and propylene oxide as raw materials, rigid polyurethane foams with certain flame retardant properties can be produced. In the food industry, it can be used as a sweetener, moisturizer, chelating agent and tissue modifier. In the pharmaceutical industry, sorbitol esters produced by nitration of sorbitol are drugs for the treatment of coronary heart disease. Food additives, cosmetic raw materials, organic synthetic raw materials, humectants, solvents, etc.
Synthetic resins and plastics, separate and analyze low-boiling oxygen-containing compounds, etc. sSorbitol powder is also widely used as a gas chromatography stationary liquid, thickener, hardener, insecticide, etc.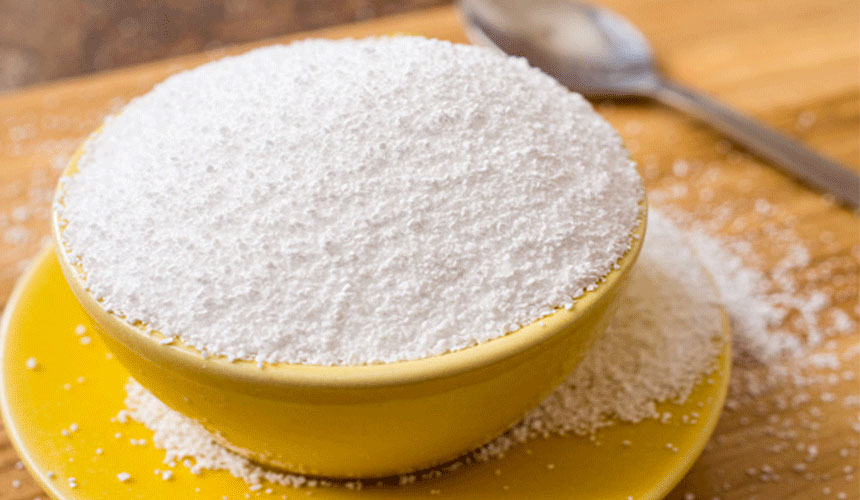 Used as a gas chromatography stationary liquid for the separation and analysis of low-boiling oxygen-containing compounds, amine compounds, nitrogen or oxygen heterocyclic compounds. Also used in organic synthesis.
Used as a moisture regulator for toothpaste, cosmetics, and tobacco. Sorbitol powder is a substitute for glycerin, its moisture retention is milder than that of glycerin, and its taste is better. It can be used in combination with other moisturizers to achieve synergistic effects. It is also used in the pharmaceutical industry as a raw material for the manufacture of vitamin C.
Diuretic dehydrating agent. It is used for the treatment of cerebral edema and increased intracranial pressure, the treatment of increased intraocular pressure for glaucoma, and also used for edema and oliguria with normal heart and kidney function.
Aquatic water retention agent. The ratio of sucrose 2.1% + sorbitol 3.15% + complex phosphate 1.00% can effectively reduce the water activity of dried fish fillets and increase the activity of Ca-ATPase.