Sugars in cereals
Section One Oligosaccharide
Oligosaccharides are generally composed of 2 to 10 identical or different monosaccharides through sugar Sugars connected by glycoside bonds, also known as oligosaccharides, which can be Hydrolyzed into monosaccharides.
Among oligosaccharides, disaccharides are the most common. Mainly low in food Glycans are sucrose, maltose, cellobiose, raffinose, stachyose Sugar etc.
The functional role of oligosaccharides
(1) Improve the micro-ecological environment in the human body, which is beneficial to bifidobacteria, etc.
Proliferation of beneficial bacteria, regulate gastrointestinal function;
(2) Improve blood lipid metabolism, lower blood cholesterol and triglyceride
The content of esters;
(3) Oligosaccharides are not insulin dependent and will not increase blood sugar
High, suitable for people with high blood sugar and diabetes;
(4) The calorific value is very low and is rarely converted into fat;
(5) No matrix formed by caries bacteria, and no coagulated bacteria Used to prevent dental caries.
Common wheat contains about 2.8% sugars (including oligosaccharides). This Some sugars contain a small amount of glucose (0.09%) and fructose (0.06%), higher levels of sucrose (0.84%) and raffinose (0.33%) and much higher levels of glucosan (1.45%).
Glucosan is also known as levosine, and sucrose is The smallest member of the sugar series, then fructose and then It is oligosaccharides. The molecular weight can be increased to about 2000. Dextran Concentrated in the endosperm, lacking in germ and bran. The total sugar content in wheat germ is quite high (24%), mainly sucrose and Raffinose. No glucosan was found in the embryos dissected by hand. Bran The main sugars in the skin are sucrose and raffinose, up to 4~6%. Sugars have been used to judge the storage period of wheat under unfavorable conditions The changes that have occurred.
Structure of glucan in wheat flour
Brown rice contains about 1.3% sugar, mainly sucrose, followed by glucose, Fructose, raffinose. White rice only has a lower sugar content, about 0.5%. Sucrose Mainly.
1. In oat starch endosperm, the main sugars are sucrose and raffinose.
2. The sugar content of sorghum is 1~6%, some special cultivated products used for sugar production, This kind of sugar content is higher. Sucrose is the main sugar, three sugars, raffinose and four sugars, The content of stachyose is less.
3. The sugar content in millet is 2.6~2.8%, and sucrose accounts for about two-thirds of the total sugar.
4. Oats and rice are not glucan.
5. None of these grains contains obvious glucosan.
Section 2 Non-starch polysaccharides
1). Cellulose
1. The main components of plant cell walls (hemicellulose and pectin).

2. D-glucose is a linear polymer compound connected by β-1,4-glycosidic bond,
There is no branch.
3. Incomplete crystals (60-70% crystallinity), highly ordered.
4. Water-insoluble, non-reducible, ester-forming and ether-forming reactions can occur.
5. It can resist the attacks of many organisms and enzymes.
6. Cellulose is the main component of stems, roughage and husks
(40-50%), peel (30%), endosperm (about 0.3%).
2). Arabinoxylan
1. Widely distributed in the plant kingdom, it constitutes cell walls and connects cells to Adhesive substances together
2. Also known as semi-cellulose (Semi-cellulose)
3. Water-soluble arabinoxylan, Water Extractable Arabinoxylans, WE-AX
Water Unextract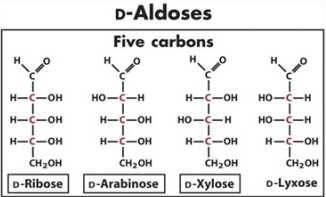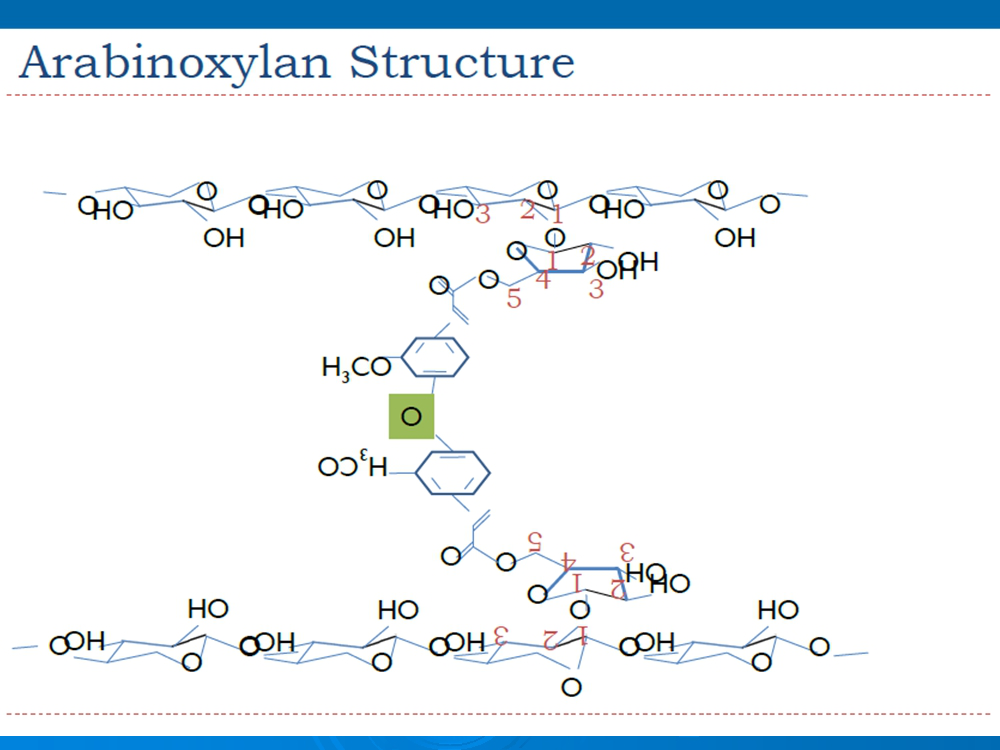 Pectin substance
1. Coexist with cellulose and hemicellulose in plant cell walls In, play the role of adhesion cells.
2. There are three ways of existence in plants: Protopectin, Pectin and Pectic acid.